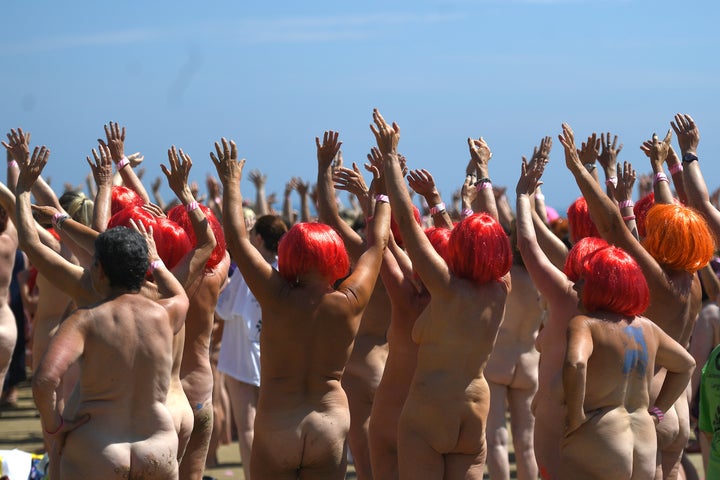 2,505 Women In Ireland Break World's Skinny-Dipping Record
A week ago, 2505 women in Ireland did an all naked skinny dip to help raise money for a Cancer organization. As it turns out, The Guiness book of Records was also there to view the naked dip.
The annual event has grown by boobs and asses year after year. The first one which started with only 60 women, has grown to over 40 times that last week.
June 11th, twenty five hundred plus, naked women's bodies came to take the plunge in 53 degree water temperature. ( I'll bet there were some sticky out nipples Eh)?
One woman, Deidre Berson, described her dip as follows: ""Oh, my God, it was amazing. I have never been naked in front of anybody before, except my husband, and it was brilliant and bracing." "We are all different shapes and sizes and ages, and it was just super."
The event is open to all women who either have Cancer, are in remission, survivors, or any woman who has been affected by this deadly disease. It's basically a "fuck you" to Cancer.
I just wanted to add my OWN praise for these women. My hat goes off to all you ladies, OK, not only my hat, but ALL my clothes for (solidarity), AND because I like to be nude.
Until Later…