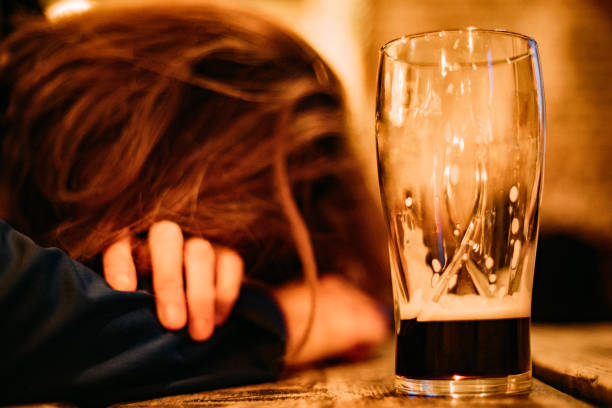 Sue's Diary
Wow! What a hangover. I'm afraid I may have partied "JUST" a wee bit too much on my birthday yesterday. I've already had 3 Guinness' and 3 shots of Grey Goose trying to undo last night's festivities. Finally, I am beginning to feel almost human again.
I must say though, I really know how to throw a party. This morning, I woke up in my thong, naked on the floor with my hand next to a Guinness bottle. Unfortunately, I don't remember much about last night other than I had a lot of guests over.
I remember a Piñata made of a naked man with lifelike genitalia. Bella made a bob for apples bin with vodka instead of water, THAT may have been where I started to go astray.
I was told that I played my guitar and sang for about 50 of my closest friends and neighbors. That, I don't remember at ALL…Hopefully, I didn't scare anybody. Hahahaha.
I am beginning to feel good now as I just had another beer with a chaser. I figure since Wednesday is St. Patty's day, I might as well carry it over until then anyway. No big plans for tonight, I'm just gonna chill with Bella and maybe play some strip poker. It's not really who wins, it's who remembers WHAT they did when the game is over.
Today is a beautiful day out with the temp. still a little chilly around 57 degrees. I'm sitting out by the pool typing this while sippin' and relaxin'. You've gotta love these lazy crazy days. God's in His Heaven and all's right with the world.
I really can't think of anything else to say except…I'm NOT telling you how old I am so don't even ask. After looking in the mirror I've discovered even though I STILL look Maaavelous, I am no spring chicken anymore. YIKES!!! I hate that!!!
Anyway, I hope that all of you are also having a great day no matter what you're doing. Love to all…
Until Later…