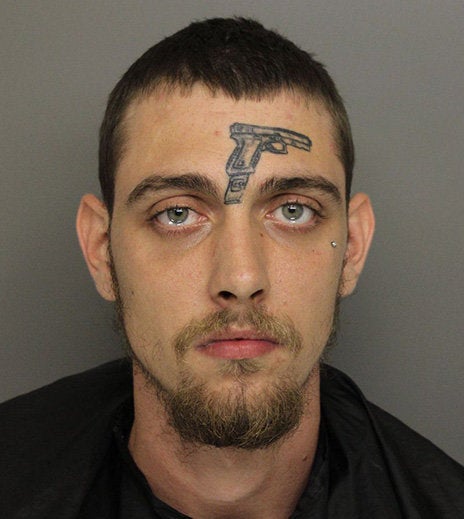 According to WYFF-TV, Michael Vines, 24, was arrested after he slammed his car into a power pole Saturday night.
The charges included, driving under a suspended license, driving too fast for conditions, and yup, you guessed it, possession of a firearm.
The firefighters , who were first on the scene, claimed that Michael threw out a handgun into the grass. Because he was previously arrested, the tattoo constituted of possession of a  deadly weapon.
After an exhaustive search, police found a .38 caliber handgun burrowed in long grass. The REAL gun was logged into evidence, and Michael is awaiting trial.
Some people just don't have ANY luck…
Until Later…